A classic Thai dessert that is creamy, refreshing, and the perfect end to a spicy meal!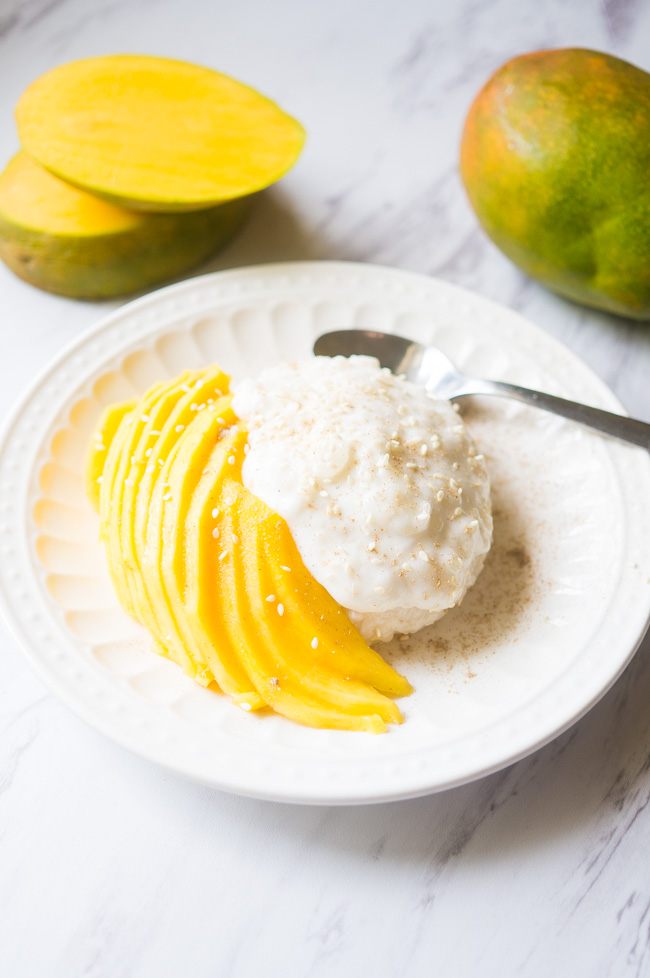 I'm back! We were gone for a glorious 6.75 days hiking in Zion National Park with short stays in Las Vegas on both the front and back end. If you read my New Orleans' post, you'll see I asked for prayer as I knew I'd be struggling up the side of lots of mountains. Well, it worked! I'm still alive and even more so, have some awesome pictures to prove that I actually enjoyed it 😉 Ha! We had a great time with friends and I can't wait to share some more photos with you (maybe next week!)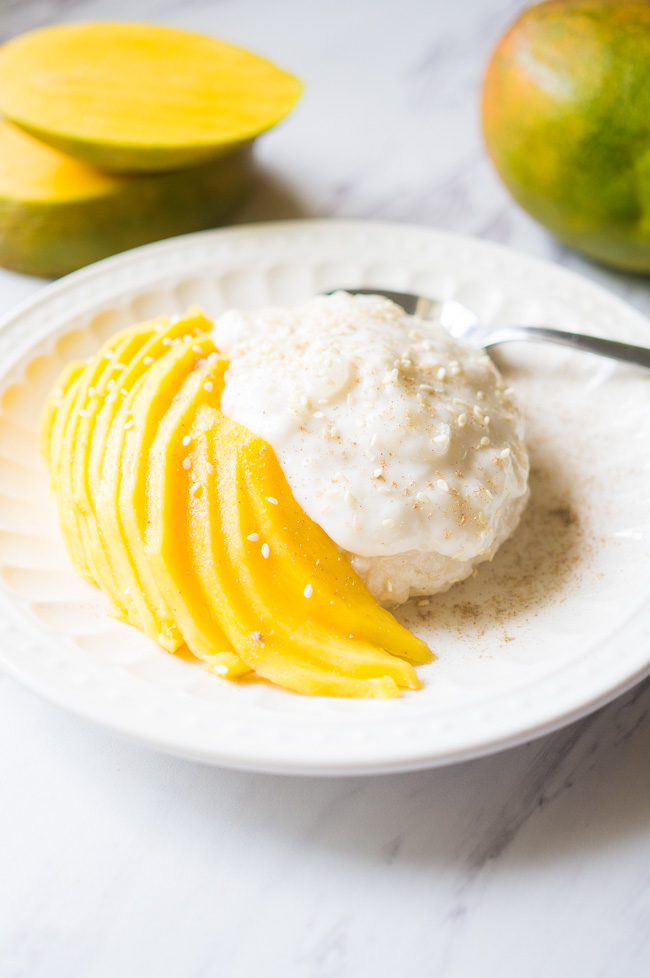 Before we left, I was craving something sweet (story of my life) and had been wanting to experiment with Mango Sticky Rice for a few months. I first had it at my last job one night while we were working late to prepare for a big event. It's classically served at Thai restaurants and I can't think of anything better than stuffing yourself with a spicy Pad Thai or Green Curry then cooling your mouth down with cool coconut and mango sticky rice.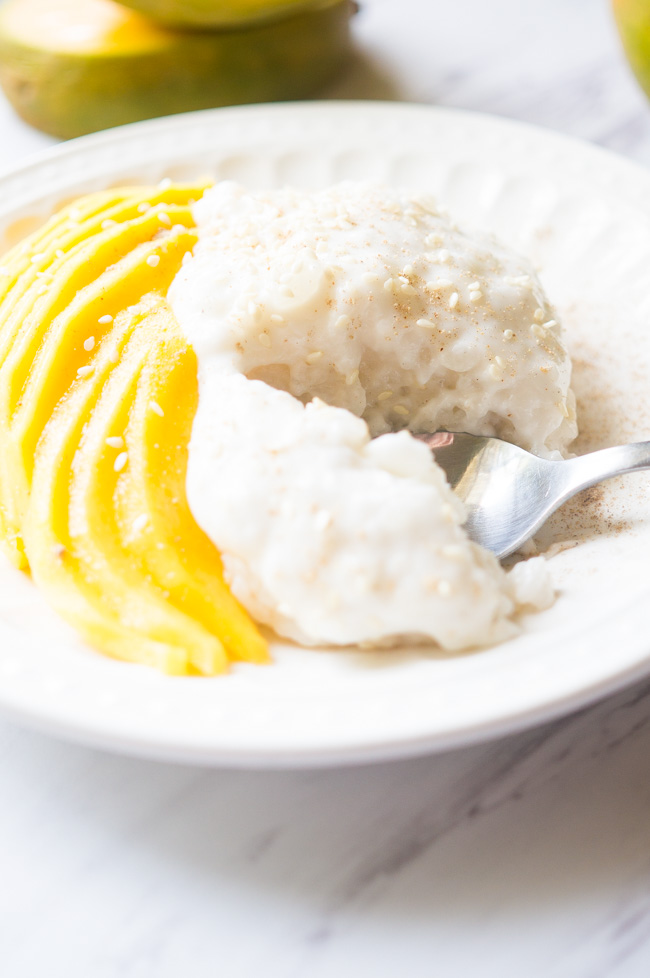 I was skeptical the first time we ordered it, as I remember eating rice pudding as a kid and not being totally sure if I liked it or not. Turns out, when you make short grain rice and then combine it with thick coconut milk and sugar and cardamom and mango, it turns your world upside down and you don't ever want to eat another dessert again. The rice still maintains some of it's original texture, but when you let it sit in the fridge for awhile, soaking up all the coconut perfection, it turns into creamy goodness that melts in your mouth once it hits your tongue! I'm not sure there's anything better in the world at this present moment!!
Mango Sticky Rice with Coconut Cream
Prep time:
Cook time:
Total time:
Ingredients
1½ cups uncooked short-grain white rice
2 cups water
1½ cups coconut milk
1 cup white sugar
½ teaspoon salt
½ teaspoon cardamom
½ cup coconut milk
1 tablespoon white sugar
¼ teaspoon salt
1 tablespoon tapioca starch **I used cornstarch because I couldn't find tapioca starch in my store.
3 mangos, peeled and sliced
1 tablespoon toasted sesame seeds
Instructions
In large saucepan, bring white rice and water to a boil. Reduce heat and cover rice. Allow to simmer for 15-20 minutes, until rice is soft and water is absorbed.
While rice is cooking, combine coconut milk, sugar, salt, and cardamom in small saucepan. Stir gently until mixture comes to a boil and sugar dissolves. Remove from heat.
When rice has finished cooking, combine with coconut milk and sugar mixture and stir together. Cover and place in fridge to cool for about 1 hour.
While rice is cooling, combine ½ cup coconut milk, 1 tablespoon white sugar, salt, and tapioca starch together in small saucepan. Bring to a boil then remove from heat.
To serve, scoop cooled rice onto plate, then top with coconut cream mixture, sliced mangoes, and sprinkle with sesame seeds.
7 Day Pressure Cooker Meal Plan!
Sign Up for 7 Dinners, 1 Dessert, 1 Breakfast, and a Complete Shopping List!