Pressure Cooker Ground Beef Tacos are ready in under 10 minutes – get them going before baseball practice and dinner is ready when you get home!
I grew up eating ground beef tacos and I'm guessing many of you did as well. In my memory, they seemed to make it to the table once a week and we would rotate between hard shells and soft tortillas, but soft tortillas were the usual. Hard shells were for special occasions. Kev and I had a discussion about this the other day and he said they were the exact opposite! Hard shells were the day to day and soft tortillas were an occasional substitution.
I'm guessing many of you make simple beef tacos often and usually make them on the stovetop, which works great! I'm not going to try to convince you that cooking them in the pressure cooker is any quicker, but it IS more hands off and you can get them going before leaving to pick up the kids and then the meat will be ready and still keeping warm for you by the time you get back. Having dinner on the table as quick as possible is always a goal in our house, and throwing this together gives you one leg up when the feelings of hangryess hit!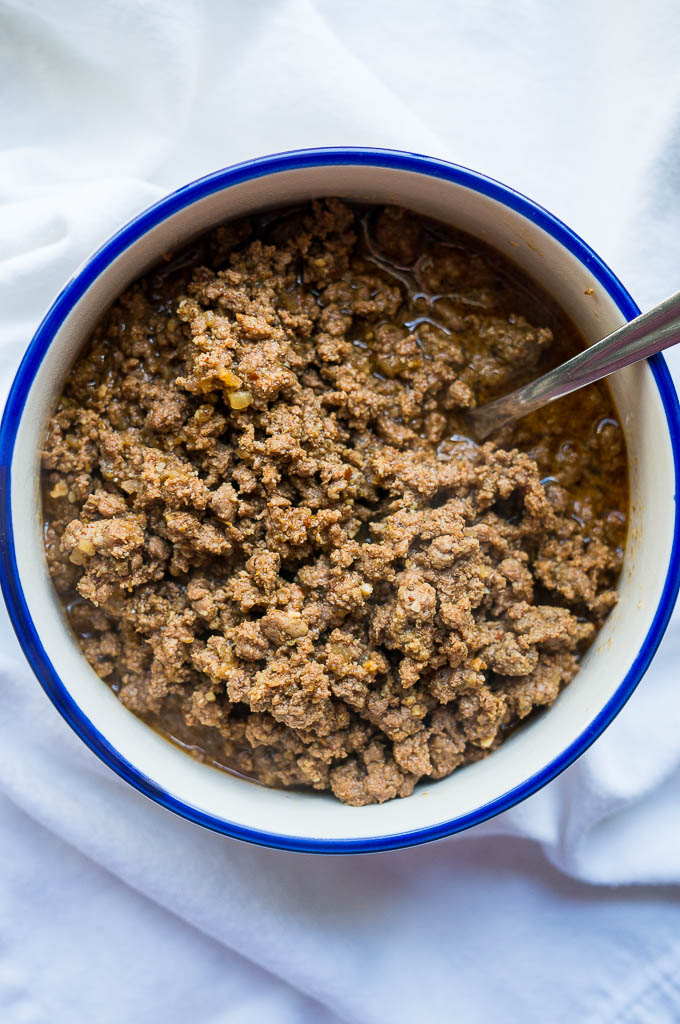 Pressure Cooker Ground Beef Tacos
Ingredients
1 lb ground beef (I prefer 95%/5%)
¾ cup water
¼ cup taco seasoning
Instructions
Cook ground beef in the pressure cooker, breaking it up with a spatula until mostly cooked through and crumbly.
Add water and taco seasoning and stir,
Lock lid and set to high pressure for 5 minutes. When time is up, let pressure naturally release for at least 5 minutes.
7 Day Pressure Cooker Meal Plan!
Sign Up for 7 Dinners, 1 Dessert, 1 Breakfast, and a Complete Shopping List!