Pressure Cooker Garlic Herb Mushrooms are an easy and satisfying side dish that can be enjoyed alone or mixed into pasta, sliced and put on sandwiches, or any number of other possibilities!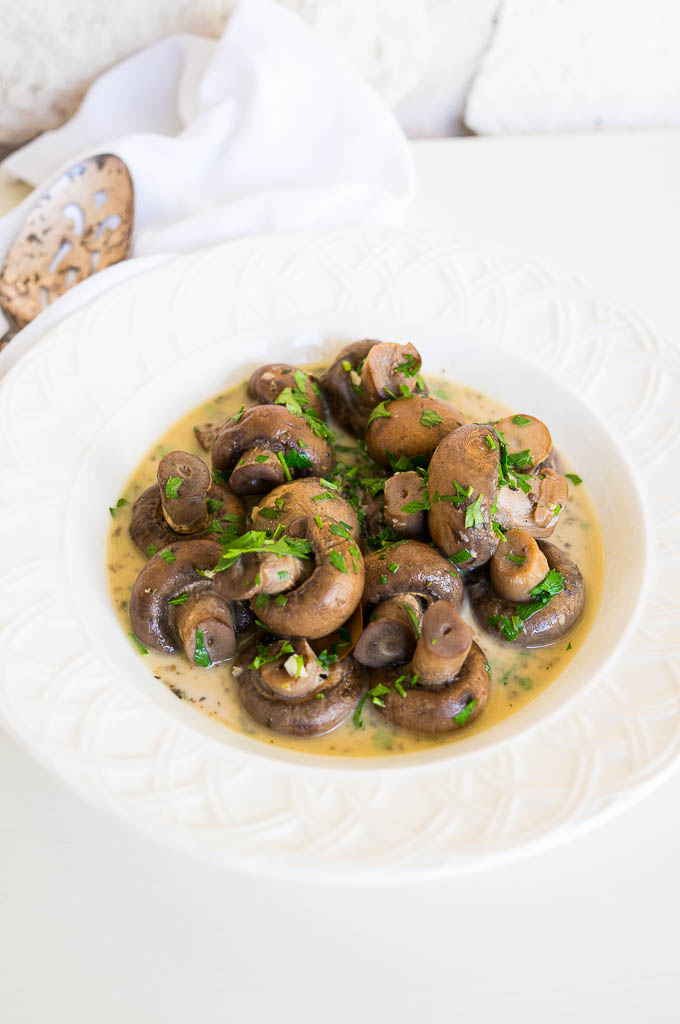 I'm always looking for new recipes to make in my pressure cooker, and one thing I haven't done as much experimenting with are veggie side dishes. I've got the mains, the soups, the stews, the grains, oats, and beans down, but now I'm starting to dive into the world of those side dishes that can either be stand alone dishes or can be added to something else to create a full meal! I had saved this recipe from Damn Delicious to my Pinterest boards awhile ago and decided to come back, test it for the pressure cooker, and see how it would do. Lucky for us, it's a gem!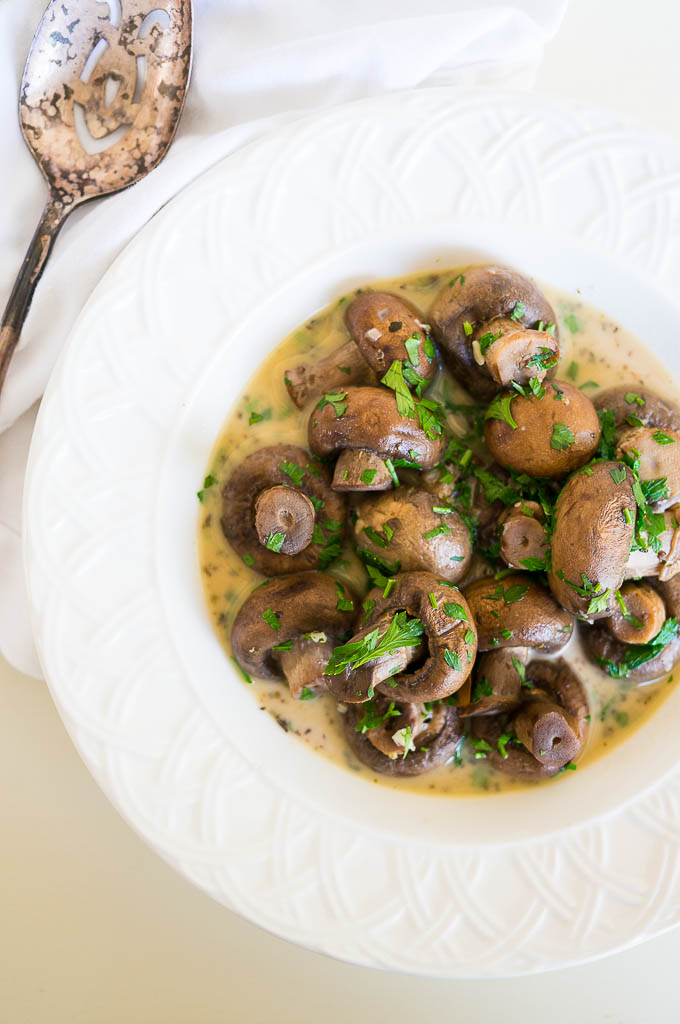 I used a combination of baby bella and cremini mushrooms for this recipe, but you could use all of one or all of the other if you'd like! If you've never prepared mushrooms before, there is one quick thing you should note. With most vegetables, we clean them by running them under water, then patting dry and using them. With mushrooms, you'll need to take a dry or slightly damp cloth, brush any dirt of the tops and sides, then you're ready to go. They must never be rinsed under water because the spongy characteristics causes the 'shroom to soak up as much water as it can possibly hold, making the dish you're using them in quite watery as well.
I ate these mushrooms by themselves, served over farro and brown rice, and chopped up and cooked into a creamy fettuccine. Any way you decide to enjoy them, I think you're going to be in love!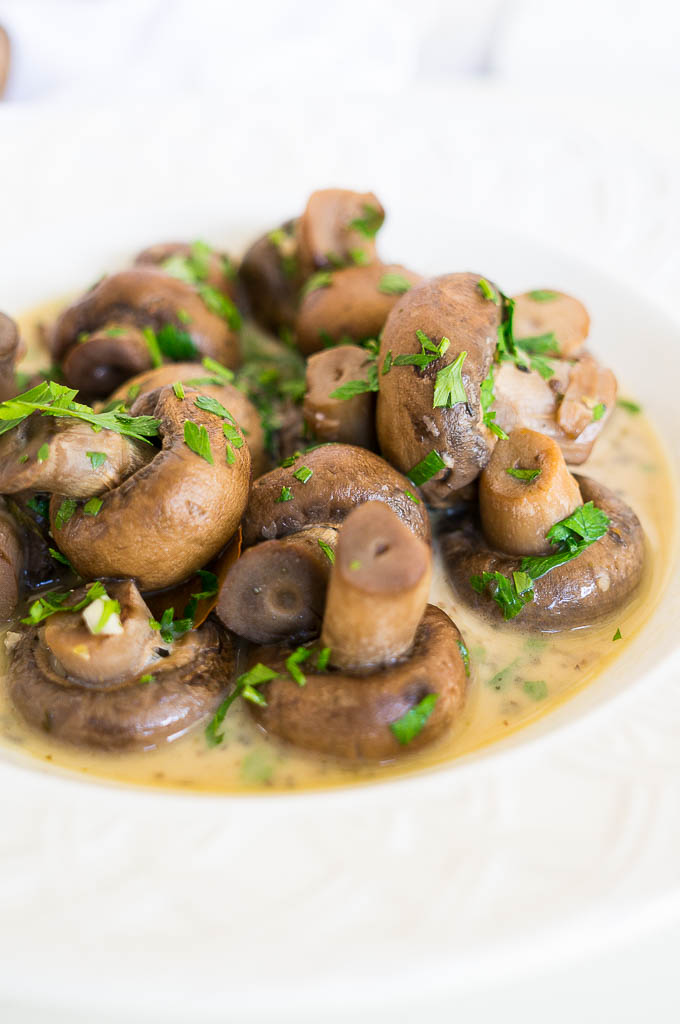 Pressure Cooker Garlic Herb Mushrooms
Prep time:
Cook time:
Total time:
Ingredients
24 ounces cremini or bella mushrooms, brushed clean
4 cloves garlic, minced
½ teaspoon dried basil
½ teaspoon dried oregano
¼ teaspoon dried thyme
2 bay leaves
1 cup vegetable broth
Kosher salt and freshly ground black pepper, to taste
¼ cup half and half
2 tablespoons unsalted butter
2 tablespoons chopped fresh parsley leaves
Instructions
Add mushrooms, garlic, basil, oregano, thyme, bay leaves, veggie broth, and salt and pepper to pressure cooking pot.
Lock lid and set to high pressure for 4 minutes followed by a quick release.
Add half and half, butter, and fresh parsley.
Stir and serve warm!
7 Day Pressure Cooker Meal Plan!
Sign Up for 7 Dinners, 1 Dessert, 1 Breakfast, and a Complete Shopping List!