Homemade pizza happens for us 3-4 times a month. Sometimes it's a planned meal with our go-to toppings and sometimes it's a spur of the moment, what can we find in the fridge to throw on top sort of thing. Whatever toppings end up happening, they always are put on this same homemade pizza dough recipe.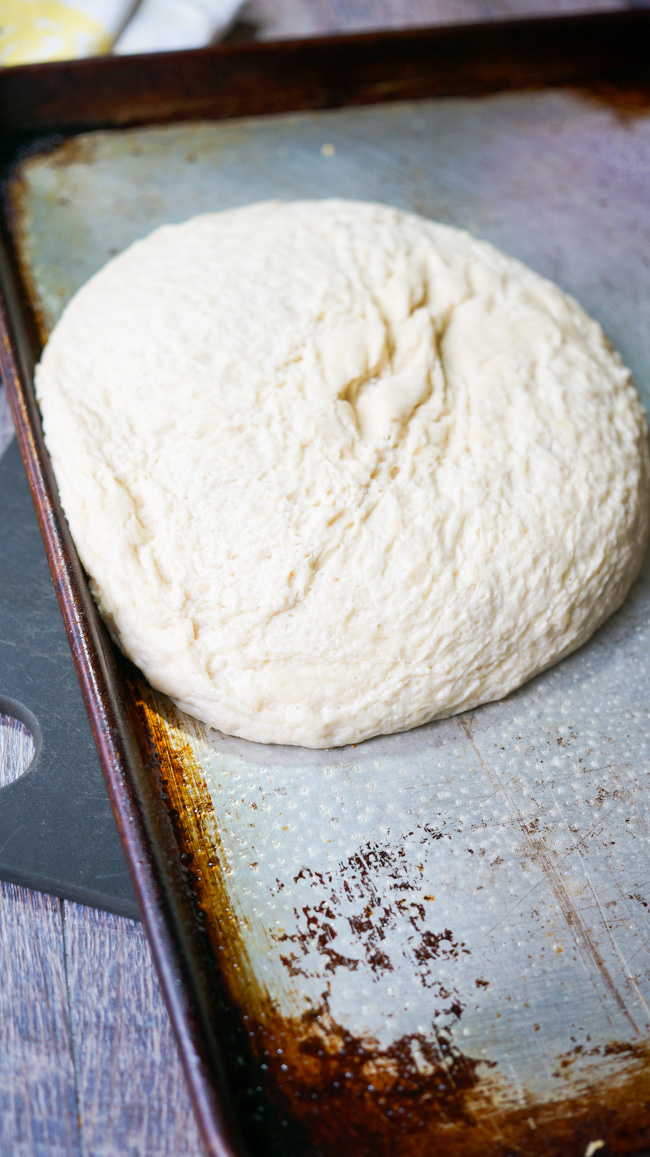 This recipe is very similar to the recipe we used every Friday growing up and it's never once failed me. Sometimes I'll make the dough in 5 minutes, spread it out on the pan, plop my meat/cheese/veggies on top and throw it in the oven to bake immediately. That gives me a crisper, thinner crust. When I want a softer, thicker crust, I let it rise for about an hour, which is something you can either do in the bowl or you can spread it out on your pan and let it rise there.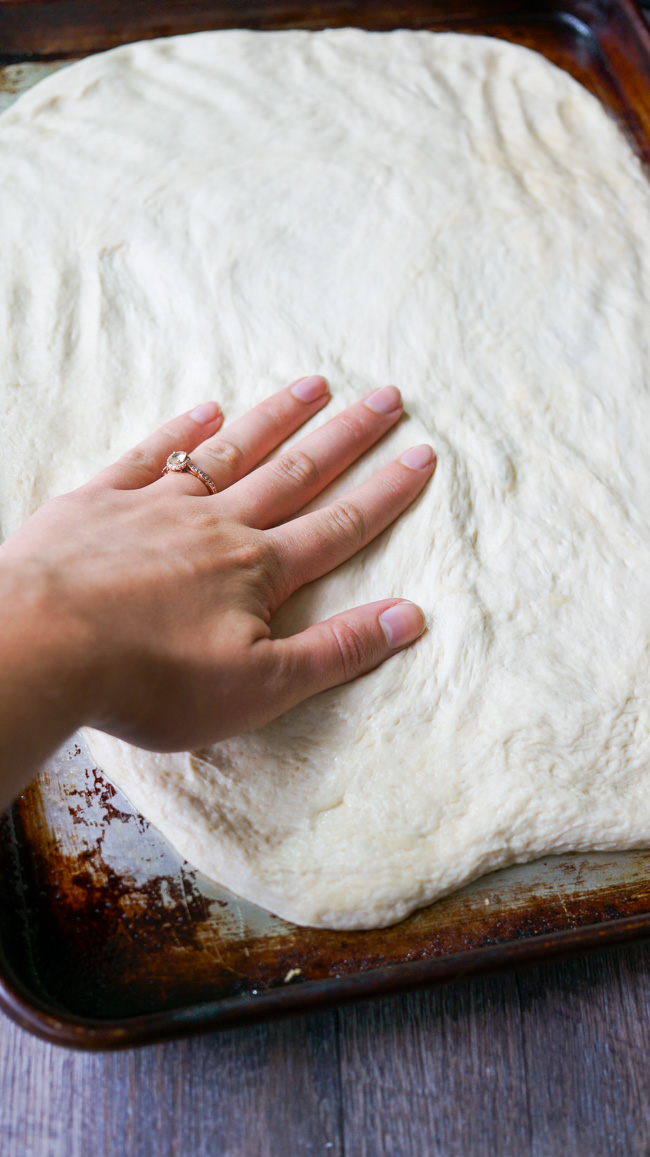 I'm hoping to share lots of my favorite pizza recipes with you in the future, so rather than type out the crust recipe every time, I wanted to leave it here for you so you can find it whenever pizza is calling your name! Trust me, this is your go-to dough.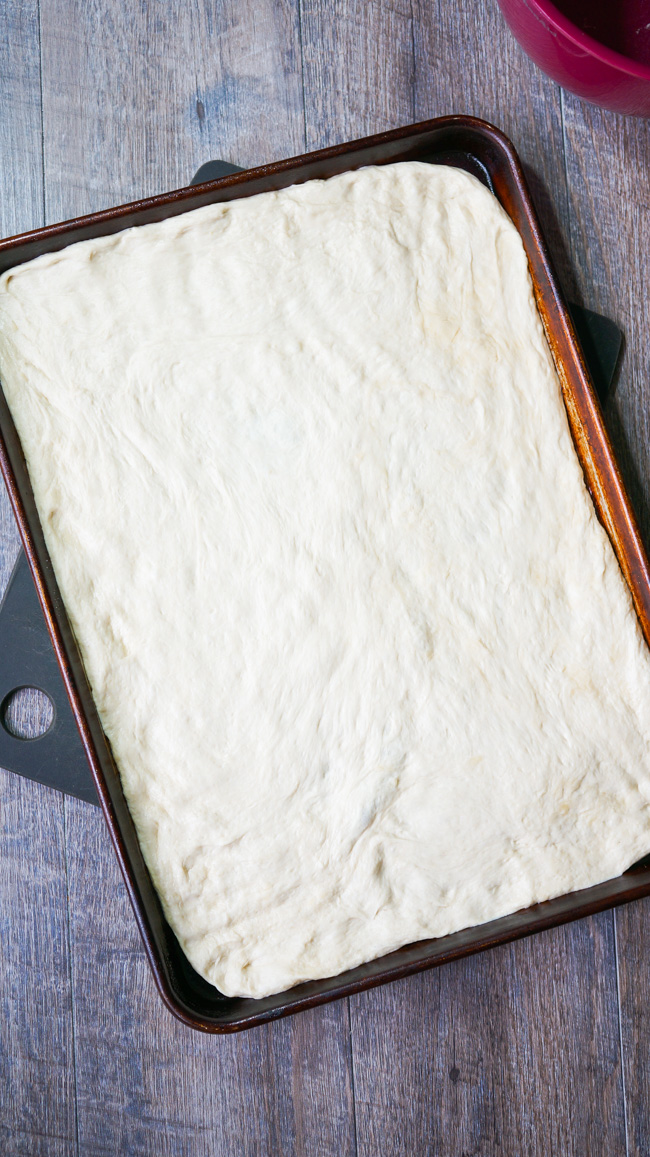 Homemade Pizza Dough
Ingredients
1 cup warm water
1 tablespoon white sugar
2¼ teaspoons active dry yeast
3 tablespoons olive oil
1 teaspoon salt
2½-3 cups flour
Instructions
In mixing bowl, pour in 1 cup water as warm as you can get it from the tap.
Sprinkle sugar and yeast over top of water and mix to dissolve sugar.
Add olive oil and salt. Mix.
Add 2½ cups flour to your dough and mix with wooden spoon until dough comes together.
Sprinkle remaining ½ cup flour onto a cutting board and knead dough until soft and no longer sticky.
Preheat oven to 425 degrees.
Bake crust with toppings immediately for a thinner, crispier crust or let dough rise for 1 hour then bake with toppings for a thicker, softer crust.
7 Day Pressure Cooker Meal Plan!
Sign Up for 7 Dinners, 1 Dessert, 1 Breakfast, and a Complete Shopping List!